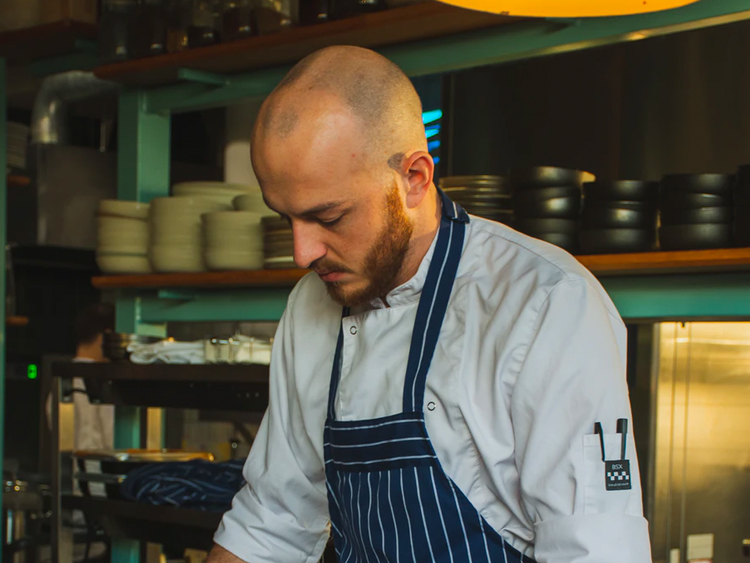 DINING AT WARABI
FOOD
The Kappo dining experience at Warabi is a nine-course set menu that changes at the discretion of the head chef, whose detailed focus is on preparing courses based on the availability of the finest seasonal ingredients. A casual yet refined dining experience, Kappo directly translates to 'cut and cook' and celebrates the chefs' craftmanship and precise preparation techniques.
The nine-course set menu is $260 per person.

DRINKS
In Japan there is a saying 'Nihonshu wa ryori wo erabanai' which loosely translates that sake does not clash with food. We have curated a beverage list that sits in harmony with the Warabi nine-course menu, taking you on a journey across your dinner, which reflects the spirit of this ceremonial style of Japanese cuisine.
Our list of sake takes inspiration from the change of seasons between summer and autumn in Melbourne and Japan, during which nature produces a vibrant array of colours and contrasts.
This list has been curated in collaboration with Sommelier, Rosie Kim and Head Chef, Jun Oya, a precise pairing ensuring the selection does not clash with the food.
A broader pairing menu is also available, offering cocktails, sake, wine, and craft beers at an additional $220 per person.
If you would like to review a sample menu, please contact us via email at [email protected].